Programming
·
Skövde
·
Hybrid Remote
Gameplay Programmer
We are looking for an experienced Gameplay Programmer who can build and implement multiplayer gameplay systems in Unreal Engine 4.
We usually respond within two weeks
Job Description 

If what's written below sounds fun and exciting, you're a perfect candidate for the role!
As part of FRAME BREAK, you will participate in our collaborative process. This means you will share ideas and input with every department and receive feedback from them in return. In addition, you will participate in playtests and meetings and influence the trajectory of our games' development.
As a Gameplay Programmer, you will, in coordination with the design and art teams, develop the mechanics and systems that make up the gameplay in our projects, working in Unreal Engine Blueprints and C++.
In addition, you will align your work with the rest of the programming team to ensure your work is functional in online multiplayer scenarios. As a team member, you will strive to keep your code legible and well-commented.


Requirements

If you lack the experience but think you compensate in sheer talent, we'll still take a look at your application!
Experience working in Unreal Engine 4.


Well-versed in working with Blueprints.

Experience working in C++
Experience working in professional game development.

Extra merit if you've shipped a game.

Fluent communication in English.
Useful Experience 
You should be familiar with this or be willing and able to learn quickly.

Experience working with online multiplayer.
Experience developing for consoles.
You…
The more these apply to you, the better!
Are a team player with the ability to give and receive feedback graciously.

Are interested in several aspects of game development. Instead of simply staying in your lane, you participate in discussions and give your input in areas beyond programming.

Have an inquisitive, explorative mind, willing to experiment and challenge existing game design conventions to discover new genres.

Are a self driven problem solver with a can-do attitude.

Want to join us at FRAME BREAK in creating games that break the mold.
About FRAME BREAK
If this sounds like the type of team you'd like to be a part of, we encourage you to apply!
FRAME BREAK was founded in 2018 by a trio of graduates from the game development program at Skövde University. In early 2021, we were acquired by Amplifier Game Invest, part of Embracer Group, and brought into their creative ecosystem, giving us the resources and experience necessary to take our games to the next level.
FRAME BREAK is about making games that break the mold, exploring new genres or creating mashups of existing ones. To do so, we're dedicated to creating a healthy and open work environment where all employees can influence all aspects of the games we develop, regardless of discipline.
Team

Role

Gameplay Programmer

Locations

Remote status

Hybrid Remote

Employment type

Full-time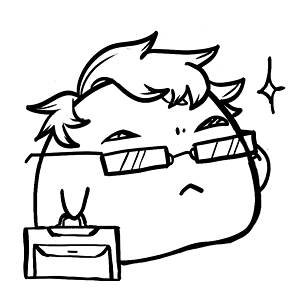 Contact
Joakim
CEO – Management & Administration
Perks and benefits
Become part of a tight-knit team.

You have creative influence on our current and future games. We believe innovation is fueled by diversity and want to help your voice be heard.

Your well-being comes first.

At FRAME BREAK, we maintain a healthy, crunchless work environment with flexible hours. We offer a wellness allowance to each employee to sponsor healthy activities. In addition, we have a partnership with an online therapy service, allowing each employee to attend up to ten free sessions per year.

We value your work!

We offer a competitive salary and various benefits like pension and 30 days of paid vacation per year, as well as bonuses based on game sales.

Join a positive and playful work environment.

We value research and growth, setting time aside in our work schedule to try new things and broaden our skillsets.

And some fun after work as well!

We regularly plan online and in-person AW activities of all sorts, ranging from game nights to laser tag competitions, DnD oneshots and cozy dinners.

Get to know not just your coworkers better, but connect with our sister studios at Amplifier and the welcoming Skövde game dev community.
Our workplace
We reside on the top floor of the Pergolan building in Science Park Skövde, complete with a large balcony and a beautiful view of the town and its surroundings!
About FRAME BREAK
FRAME BREAK is a small game development studio headquartered in Skövde, fully owned by Amplifier Game Invest. FRAME BREAK aims to build a creative environment where all employees have input on the entire creative process in order to make diverse and impactful games that break the mold.
Programming
·
Skövde
·
Hybrid Remote
Gameplay Programmer
We are looking for an experienced Gameplay Programmer who can build and implement multiplayer gameplay systems in Unreal Engine 4.
Loading application form
Already working at FRAME BREAK?
Let's recruit together and find your next colleague.